Life Settlement Access Fund 【中文讲座】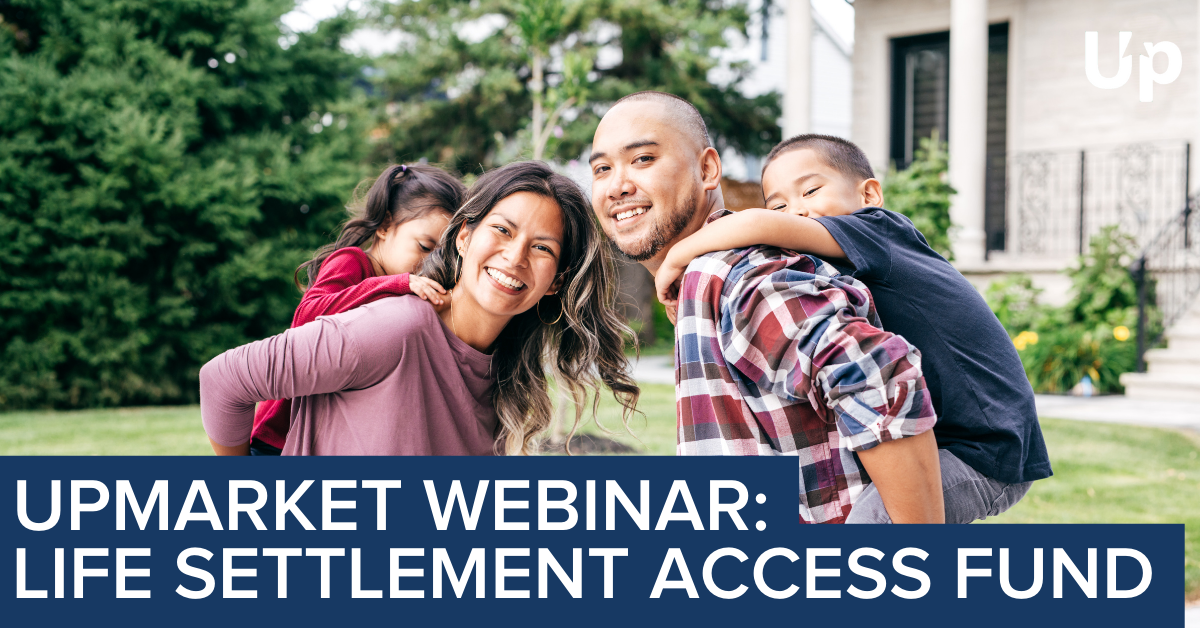 This live webinar was hosted by UpMarket on Tuesday, August 23, 2022. The event was conducted in Mandarin Chinese.
The data and views are provided by CG Analysts. Nothing discussed in either a verbal context or from the presentation should be considered as an endorsement or an agreement from Upmarket Securities LLC or its employees. Upmarket Finance is the marketing name of Upmarket Securities LLC, a registered broker dealer with the Financial Industry Regulatory Authority ("FINRA"). Information discussed and presented is for informational purposes only, and not investment advice, and does not constitute an offer to buy or sell any particular product or securities, either registered or unregistered. Upmarket Securities LLC does not endorse the judgement and/or accuracy of any information presented either orally or in print. For tax advice or investment advice, attendees should seek the consultation of a tax professional or investment professional.
About UpMarket
UpMarket's mission is to unlock the private markets for individual investors.
We provide access to a range of asset classes and investment strategies that span private equity, hedge funds, crypto, real estate, and other alternative assets.
The problem
Historically, accessing private market investments had these challenges:
A large barrier to entry due to high investment minimums
Time-intensive because sourcing deals is a lot of work even if you've got a great network, and
Costly because of investment-related diligence costs, paperwork, and legal fees
The solution
UpMarket works to address these barriers for individual investors by:
Offering lower investment minimums
Sourcing and conducting diligence on opportunities for investors, empowering them to pick and choose from pre-screened opportunities
Making the investment process entirely digital, straightforward, and easy to manage from a single portal
Individuals like you have invested over $140 Million with UpMarket.