The Semiconductor Wars: And the future of Chinese technology development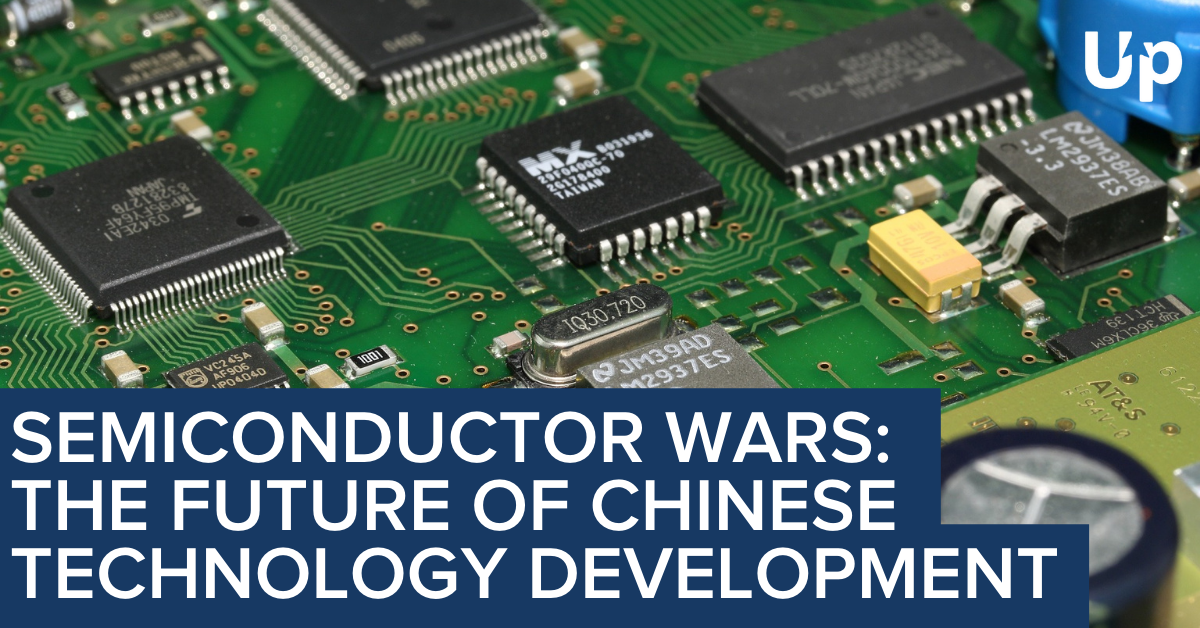 In 2011 famed VC firm Marc Andreessen wrote an op-ed for the WSJ titled, "Why Software is Eating the World." Since then software has been a tremendous source of innovation and wealth creation worldwide. We have seen software's dominance create monoliths like Google and Tencent and enable countless unicorns like Airbnb, Bytedance, Uber, and Stripe.
Yet, more than a decade later we might be seeing a resurgence in hardware development and shifting global priorities focused on "hardtech," which is "the application of engineering and science involving the combination of hardware and software to solve a problem for a particular industry."
While software will continue to be a source of focus for many, there is a new battleground for innovation in the hardware space. Recent trends in hardware startups illustrate this growing trend.
Why now?

This new paradigm of hardware preeminence is best illustrated by America's recent chip export ban targeting China. These controls aimed to prevent the transfer of "cutting-edge chips, as well as chip design software, chip manufacturing equipment, and US-built components of manufacturing equipment."

Effectively, these new rules severely limited the access and manufacturing capabilities of Chinese semiconductor firms. Overnight these new rules strangled China's semiconductor-focused innovation potential. This week, the Netherlands (a leader in advanced fabrication tech) and Japan joined the US in its Chinese export ban as well.
While the Netherlands may seem like a small irrelevant country when compared with China, Japan, or the United States, it is essential to the global semiconductor supply chain because the Netherlands is home to ASML. ASML (Advanced Semiconductor Materials Lithography) has been called "the most important tech company you've never heard of."
ASML is so strategically important because they manufacture lithography machines that are used in the production of computer chips–over which, they have a near monopoly. Moreover, ASML is the only company in the world that makes extreme ultraviolet lithography (EUV) machines – the most sophisticated type of lithography equipment that is required to make the most advanced processor chips used in the world today.
Ultimately, this means that without access to ASML's technology, China simply can't produce the most advanced semiconductors at this time.
Accordingly, China will have to either find a way around the bans, work with the United States to end the prohibition through cooperation, or build up their own domestic manufacturing capacities to render the ban ineffective.
China's Response
In response to the chip ban and what some are calling the "new global Cold War" the Economist anticipates this of Chinese leadership: "Mr. Xi wants China to produce its own hard-tech companies in order to become more self-sufficient from the hostile West." If it wasn't clear before, China now has a strategic imperative to invest in semiconductor technologies or risk falling behind other nations.
In the coming years, billions of dollars in capital will flow to address these strategic technological barriers China and other embargoed countries face. Knowing how this massive trend might play out will be helpful to any globally-focused investor and essential for those with large capital exposure to China.
It is worth noting that even before the chip ban, global investment in semiconductor development was already on the rise. 2020 total semiconductor investment was more than 3.5x higher than 2016 numbers. What's more, even before the chip ban, Deloitte had predicted that most semiconductor investment "will likely go toward companies in China," given that "Investments in Chinese semiconductor companies tripled from 2019 to 2020."
Deloitte emphasized just how strong the Chinese-semiconductor investment trend is: "in the first half of 2021 alone, VCs from both inside and outside China invested US$3.85 billion in Chinese chip companies, equal to or larger than the amount of global investment in the entire industry in 19 of the last 20 years."
Seeing this growing trend, the question is what's happening on the ground?
Understanding the Current State of China Tech Investment
UpMarket, an investment platform that makes private market investment more accessible is hosting a conversation on investment trends in hardware startups in China.
UpMarket is excited to host leadership from Delta Capital, a Chinese VC firm that is currently making strategic investments in Chinese hardware startups. Delta's team will share their insights into the current investment and technological innovations they are witnessing in China.
This Webinar has already been aired, however, you can watch a Mandarin Language recording using the link below.
Delta Capital is a Chinese VC firm with experience investing in semiconductor and AI-related investments. Delta has been consistently recognized by China Venture as a Top 10 domestic investor in technology and by China Bridge as a Top 50 VC firm overall in China.
This conversation aims to be relevant, timely, and engaging. UpMarket and Delta are excited to share more about this massive trend and how it may impact global markets, and investors, and drive strategic priorities for years to come.
Disclaimer: The presentation and views are of Delta Capital and their management only. Nothing discussed in either a verbal context or from the presentation should be considered as an endorsement or an agreement from Upmarket Securities LLC or its employees. Upmarket Finance is the marketing name of Upmarket Securities LLC, a registered broker dealer with the Financial Industry Regulatory Authority ("FINRA"). Information discussed and presented is for informational purposes only, and not investment advice, and does not constitute an offer to buy or sell any particular product or securities, either registered or unregistered. Upmarket Securities LLC does not endorse the judgment and/or accuracy of any information presented either orally or in print. For tax advice or investment advice, attendees should seek the consultation of a tax professional or investment professional.
About UpMarket
UpMarket's mission is to unlock the private markets for individual investors.
We provide access to a range of asset classes and investment strategies that span private equity, hedge funds, crypto, real estate, and other alternative assets.
The problem
Historically, accessing private market investments had these challenges:
A large barrier to entry due to high investment minimums
Time-intensive because sourcing deals is a lot of work even if you've got a great network, and
Costly because of investment-related diligence costs, paperwork, and legal fees
The solution
UpMarket works to address these barriers for individual investors by:
Offering lower investment minimums
Sourcing and conducting diligence on opportunities for investors, empowering them to pick and choose from pre-screened opportunities
Making the investment process entirely digital, straightforward, and easy to manage from a single portal
Individuals like you have invested over $140 Million with UpMarket.